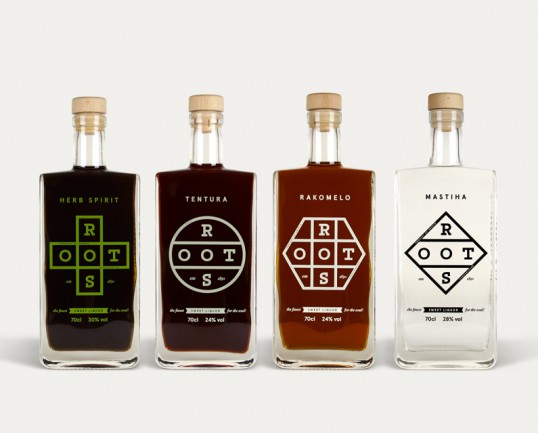 "The branding consists of a strong, yet organic and versatile logo that transforms each time into a unique shape, without losing the brand's identity, to convey the essence of the basic ingredient: a hexagon for the honey-based "Rakomelo", a cross for the monastic "Herb Spirit", a circle for the cinnamon-based "Tentura" and a rhombus for the "Mastiha". All for one and one for all."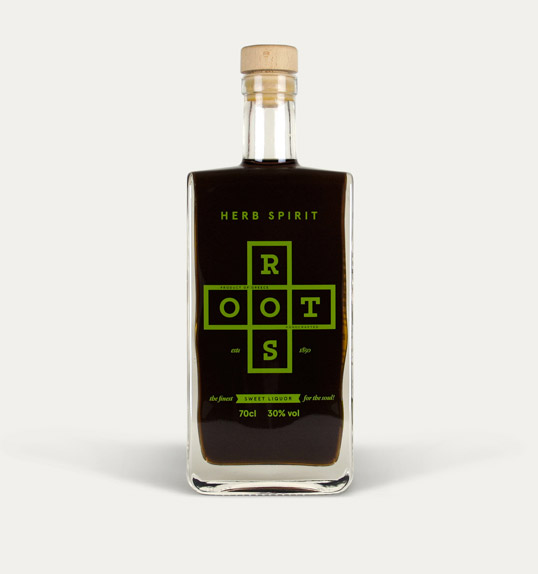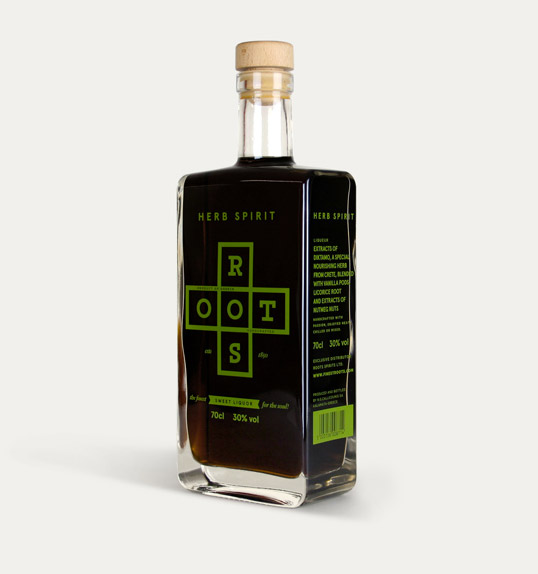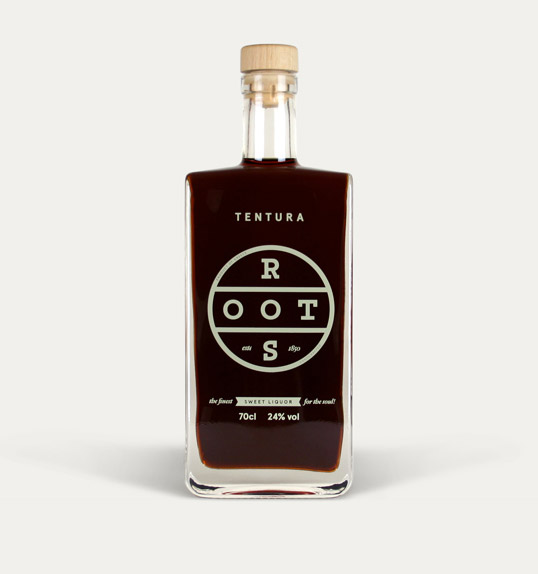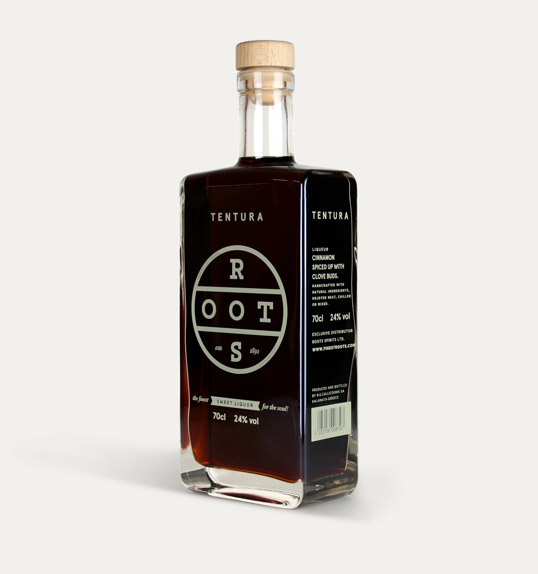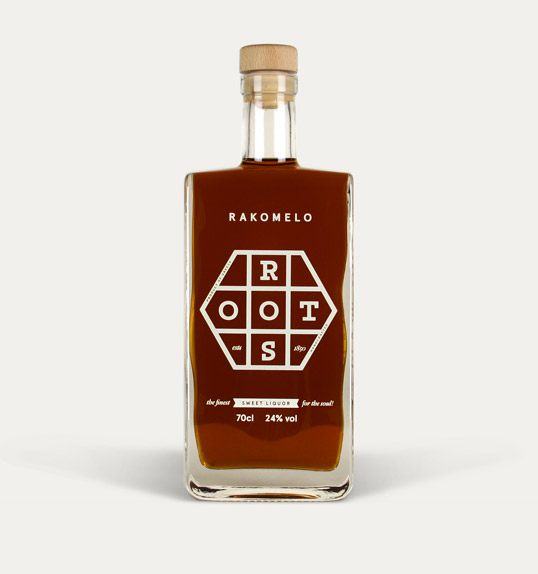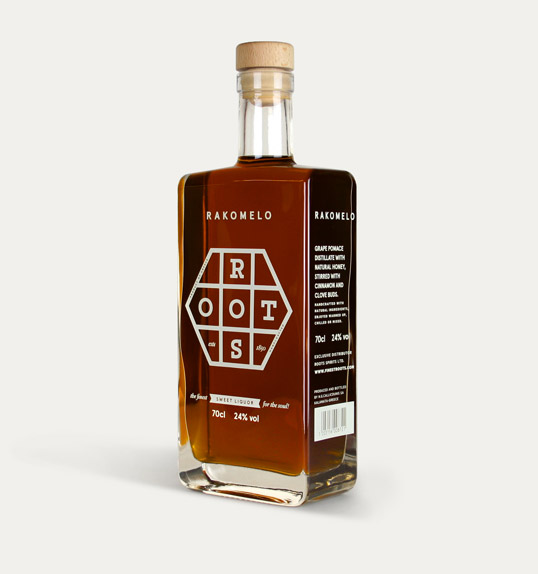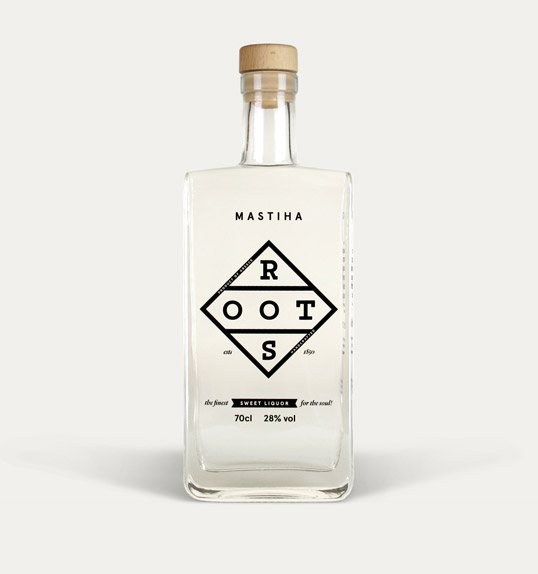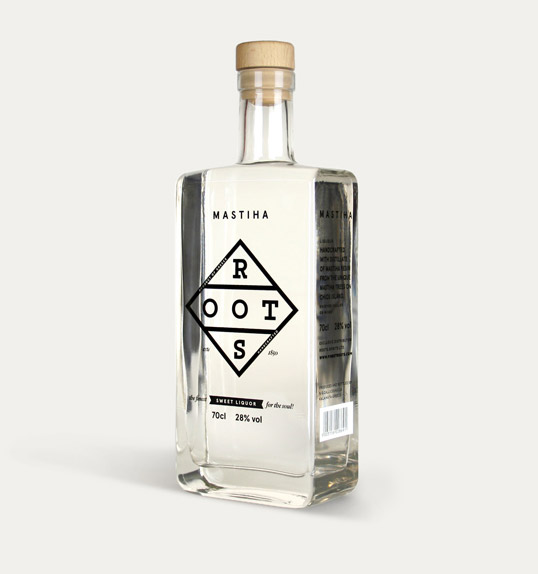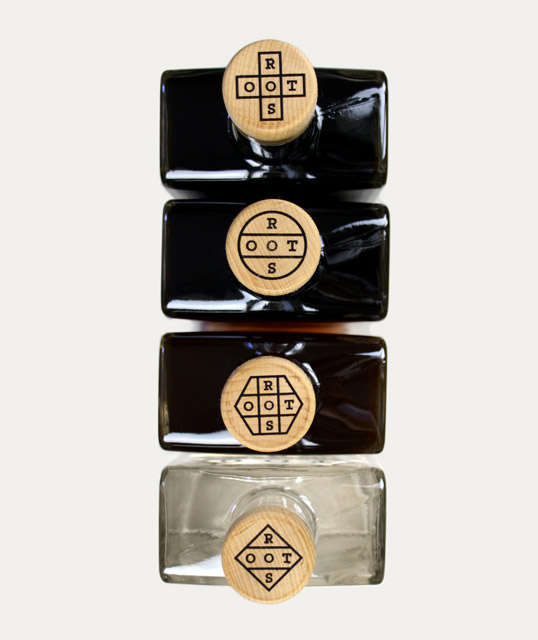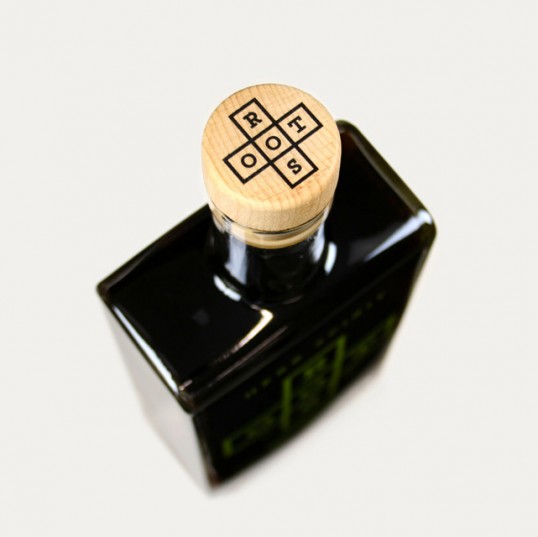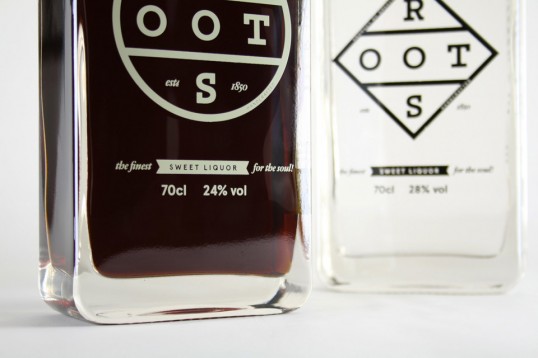 RAKOMELO

Simply put, raki and honey, stirred with cinnamon and clove buds.

The history of Rakomelo goes back to the 12th century, when the Peloponnese peninsula was under Frankish occupation. Though, others place its story on the island of Crete and the Cyclades islands.

No matter what the real story is, Rakomelo blends natural honey in perfect harmony with the strong raki spirit, while cinnamon and clove buds add the finishing touch to an idiosyncratic and remarkable flavour.

Enjoy / As a warm cosy drink for a cold winter day, or even better a as chilled summer frenzy shot. Or even better as an injection of honey and raki into modern mixology cocktails.
Flavour / Naturally sweet, honey, and spirited taste. Subtle presence of spices with a very rich and delicate mouthfeel.
Aroma / Strong and flamboyant, fruity and slightly nutty smell with a noticeable spirity entourage.
Color / Bright, jazzy and warm gold-to-yellow hue.
MASTIHA




Mastic liqueur. Mastic (or mastiha) is the resin of the native Mastic trees on Chios island. This is the only place in the world where pure mastic, the famous 'tears of Chios', flourishes.




Since the 5th century BC in Ancient Greece, Chios mastic has been referred to by notables like Herodotus and Hippocrates for its medicinal use. Once worth its weight in gold, it was used throughout the Roman and Ottoman ages as a medicine, a chewing gum, a breath freshener or simply a delight. Known even nowadays for its curative properties, Mastiha is the essence and soul of this peculiar and extraordinary liqueur.




Enjoy / Mastiha flavor is apparent and unique either straight up or mixed.

Flavour / Soft and sweet feel with a microscopic suspicion of sourness. Vigorous Mastic aftertaste.

Aroma / Elegant and clean scent shaping an overall softening and refreshing smell; subtle lavender and coconut mouthfeel, with the unique Mastic smell being prevalent.

Color / White, Opaque.





HERB SPIRIT
Origanum dictamnus, or dittany of Crete (diktamo), is the maestro of a symphony of herbs and spices harmonized together into the original Herb Spirit.

Dittany has been known since ancient times for its medicinal and aphrodisiac properties. Its collection from the edges of steep rock faces in the mountains of Crete has always been a dangerous and risky activity, attracting strong and passionate men, often called 'love seekers'. Cretan dittany thus has a second name, 'erontas' (love). Aristotle, among other ancient scholars, wrote about dittany's unique curing properties.

Memorably, Harry Potter's Hermione Granger has used twice her Essence of Dittany potion to heal Ron and Harry from deathly wounds.

Potions and fiction aside, Herb Spirit is magical in its own way. It carries the mystery and unique properties of an elite herb of the ancient greek mountains, in a premium new age liquer.

Enjoy / Frozen shot, or on the rocks. Supreme for rich and earthy cocktails, straight up for a natural kick.
Flavour / A cerebral and layered taste combining harmonically herbal profusion with fruity subtleness. It gives a firm and gently bitter mouthfeel, mimicking the sense of a 'sweet velvet' texture.
Aroma / Peaty richness contrasted with herbal freshness.
Color / Deep but flaming brown with shades of orchid.
TENTURA
Cinnamon, clove, nutmeg, citrus. An old school liqueur from a harbor town since the 15th century enters a new age.
Tentura has a vintage smooth feeling, with its recipe having been passed from mouth to mouth homemade liquer endeavors to a deep and sophisticated experience. Its flavor sensation reveals its endurance in time and the perpetual interactions behind it that lead to a harmonic moderate perfection.
Tentura is exclusively produced in Greece.
Enjoy / Neat, straight up digestif or aperitif. A relaxant after a long day or a cinnamon drop in unique signature cocktails.
Flavour / Rich and lush earthy taste with a sweet peppermint and french vanilla feel; a sense of a sweet 'cigar box' cedary aftertaste.
Aroma / A little bit sweet, sort of spicy; cinnamon scent.
Color / Rich and mellow maroon with pastel red tones.